Google's PPC v SEO War
Posted on February 28, 2016 under PPC, SEO
Last week saw Google remove the text ads from the right hand side of it's desktop search results. The 8 ads that seemed glued to many search results and appeared on desktop search are no longer appearing.
An additional 4th ad may appear in the search results for 'highly commercial queries', something that Google's been testing for a while. The 4th Ad can benefit from showing all the ad extensions, including site links, call outs and location extensions.
The screenshot below shows 4 ads at the top.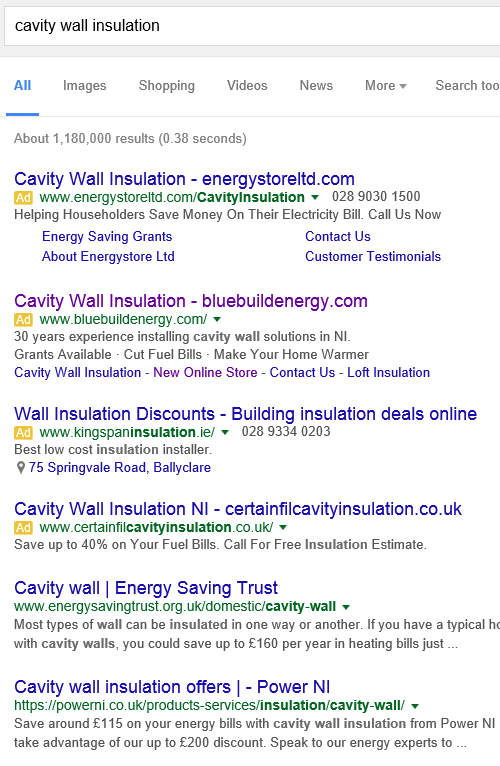 continue reading this post »
4 Comments »