Search Operators for SEO Linkbuilding
You can literally lose hours looking for information on a particular topic, hunting for link prospects, a particular type of file, or a certain type of website. You'll not only have to sift through spam and odd entries that don't fit the query, but sometimes a normal query just isn't refined enough to give you what you're looking for right from the start.
That's where advanced search operators and combinations come in handy.


With the right combination of search operators and keywords, you'll never have to dig through the SERPs for the gems again.
Search Operators and How They Work
There are tons of search operators out there, each one refines the search results just a little differently. Here are some of the ones you'll find you use the most:
["keyword"] – Quotes tells Google to look for that exact word or phrase
[keyword site:example.com] – searches that site for a particular word
[keyword site:.co.uk] – searches only .co.uk sites for your keyword
[keyword1 -keyword2] – Returns results that include keyword1 but NOT keyword2 (exclude)
[keyword1+keyword2] or [""keyword1 keyword2″"] – only returns results that include the phrase exactly how you typed it
[keyword1 OR keyword2] or [keyword1|keyword2] or [keyword1 keyword2 OR keyword3] – Returns results with either of those results. For results that include both keywords, leave out the 'OR'.
[keyword1 * keyword2] – if you're looking for information, but aren't quite sure about the terms, you can use a wildcard and Google will return various possibilities. For example, [top * web design companies] also [keyword1*.co.uk]
[~keyword] – Brings up similar terms and synonyms
[link:example.com] or [linkdomain:example.com] – Brings up pages linking to that URL though note Google will only show a small subset of links
[inurl:keyword] or [intitle:keyword] or [intext:keyword] or [inanchor:keyword] – Only brings up results with the keyword in the url, title, text, or anchor text
Examples include:
Look for guest blog opportunities for an SEO Consultant – [seo consultant "guest blogger" OR "guest blogger wanted"]
Find blogs in the Irish market related to web design – [intitle:web design inurl:blog site:.ie]
Find web design sites that are built on wordpress – [intitle:web design "powered by wordpress"]
Looking for a photographer in Ireland – [photographer +Ireland site .ie inurl:blog inurl:photography]
Test out competition in your market – [intitle:web design inanchor:"web design"]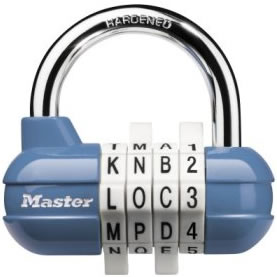 Using Combinations of Search Operators
The search operators listed above do a great job of refining the search results, but if you're still finding lots of junk, you'll want to use combinations of the operators listed above.
So, if you want to search for certain types of sites linking to a particular URL, you can use [link:example.com site:.gov] or for those using certain anchor text [link:example.com inanchor:keyword] or [link:example.com site:.gov inanchor:keyword]
Want to find out who links to other sites, but not yours? Try [link:example.com -link:yoursite.com]
Looking for a place to submit your posts? Try [intext:"submit a new story" intitle:register]
Maybe you want to look for niche directories? Use your keywords with common phrases found on these sites. Try variations of [keyword +"intitle:directory"] and [keyword +"submit url"].
Find Dofollow Blogs
A large number of webmasters and SEOs are always on the hunt for relevant dofollow links. So, how can you find them? Simple! [keyword inurl:ifollow*.gif] or [keyword ifollow*.gif] in Google Image Search will reveal all the relevant blogs using the "U Comment – I Follow" badge. Alt tags leave a footprint. If you go to Google image search and type in your keyword plus "U Comment I follow" with and without quotes you'll find a list of do follow blogs.
[keyword +"Commentluv Enabled"] or other variations such as [keyword +"Enable Commentluv"] will look for relevant sites with the Comment Luv Plugin. ([keyword +"Comments protected by Lucia's Linky Love"] works for that plugin too!). [keyword +"last blog post"] will help you find blogs that post a link to your last blog post (not necessarily dofollow). You can do the same with press releases by using [keyword intitle:press +release "allowed html tags"]. Use [keyword +"KeywordLuv"] for the Keyword Luv plugin. You could also come up with a search to scout for the "Top Commentators" plugin.
There are many more options out there and it's always best to test them out and see what works for you and what doesn't. Ann Smarty has a great piece on using the Google wildcard operator for link building and a good collection of link building search queries as well.
Other reading includes:
http://www.seomoz.org/blog/long-list-of-link-searches
http://socialseo.com/getting-crafty-advanced-search-operators-to-find-the-best-backlinks.html
http://searchengineland.com/21-link-builders-share-advanced-link-building-queries-29848
http://soloseo.com/tools/linkSearch.html
http://www.seobay.com/tools/link-suggestion/
Advanced Search Operators Are Not Just For Link Building and SEOs
It doesn't matter if you're looking for information, working on a school project, or simply looking to satisfy your curiosity, advanced search operators and footprints are a great way to find what you need without wasting time.
Simply by using the right combination, you can find virtually anything without having to dig. What combinations have you found helpful?